Environments
Crafting, building and
transforming spaces
and brands
First impressions matter.
Working across diverse sectors, including hospitality, cultural, commercial, retail, education, and residential, we specialise in reinvigorating spaces and optimising physical assets. We do this by renewing brands and creating a strong sense of place and identity.

Our approach starts by asking the right questions and establishing informed thinking through site audits, client workshops and thorough research. This helps us gain a deep understanding of the project and formulate informed solutions.

We prioritise delivering designs that are both effective and feasible within the constraints of time, budget, and practical limitations. We continuously seek out new ideas, materials, technologies, and tools to bring fresh perspectives to our work and avoid generic solutions. Our goal is to bring unique, original concepts to every project.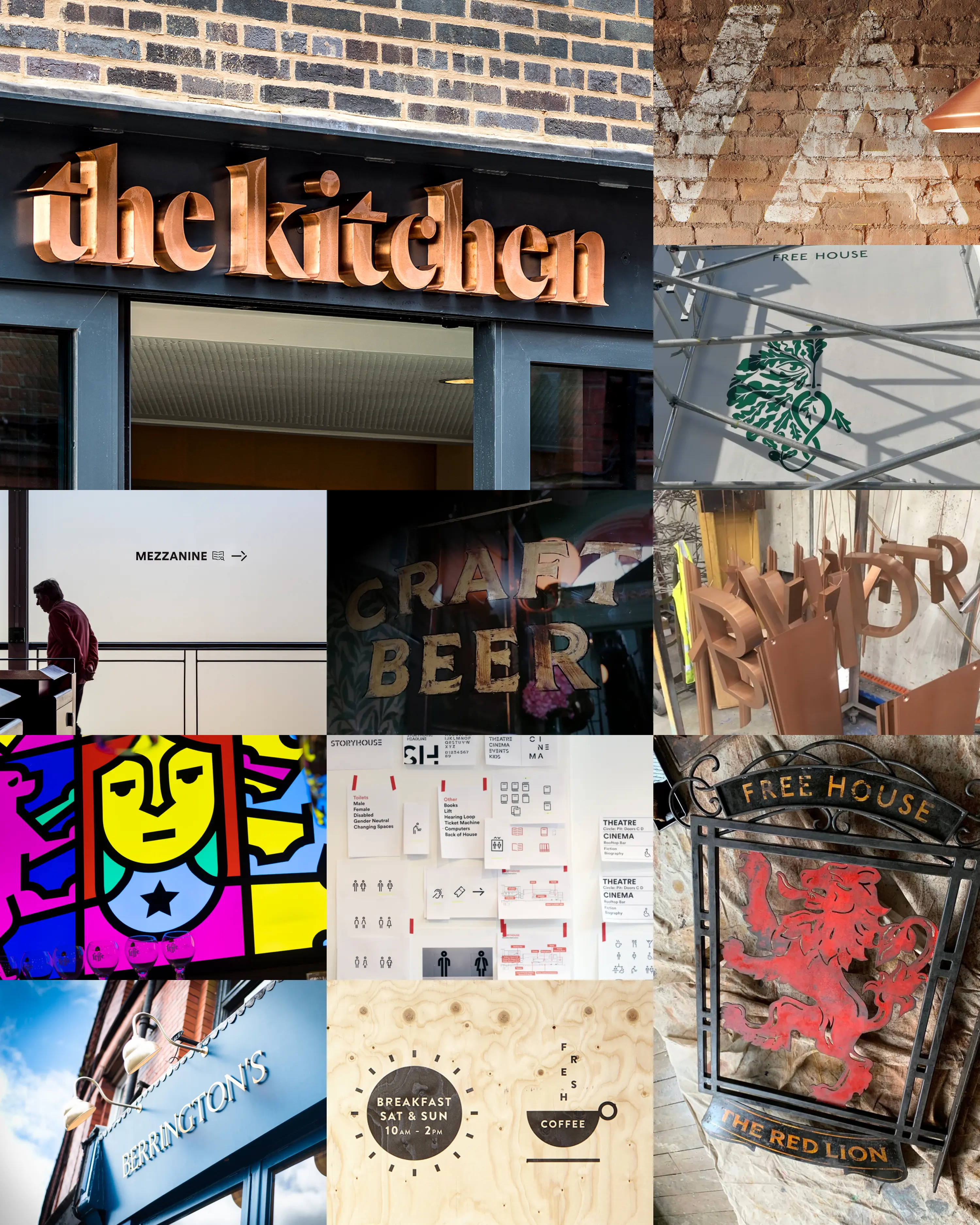 How we create performance led websites
Mood boarding
Mood boarding helps us communicate our vision to clients, making it easier for you to imagine the final result and provide feedback, ensuring that the project's goals are achieved.
Concept Design
Concept design helps us establish various ideas early on and visually demonstrate them. We can then engage in productive discussions to refine the design into a final solution.
Wayfinding
We design wayfinding systems to help manage the flow of people through space, by considering operational challenges and balancing a building's form and function.
Signage
A successful sign design is key in presenting a brand within a physical space. We place consideration on material choices, scale, and placement to create a harmonious and appealing ambiance.
Signwriting
A time-honoured tradition, we collaborate with specialist sign writers who can hand-paint on various surfaces and implement your brand in ways you might not have thought of.
Start your project today
For new enquiries, please get in touch with our director Wendy at wendy@stridestudio.co.uk or call 01244 641 648.